Turkish Red Lentil Soup with Mint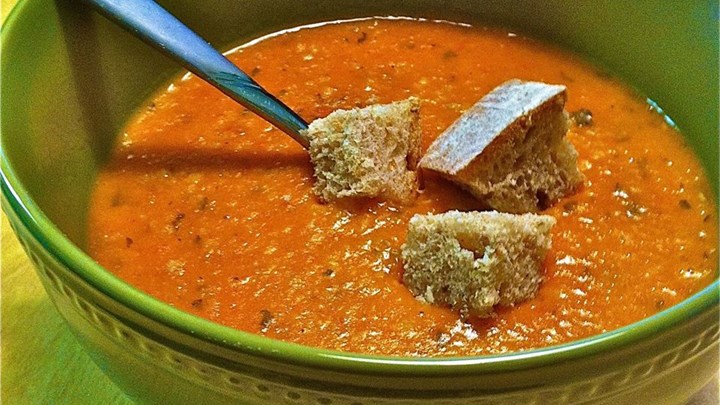 Ingredients
Directions
Heat the olive oil in a large pot over high heat. Cook and stir the onion in the hot oil until it begins to soften, about 2 minutes. Stir the garlic into the onion and cook another 2 minutes. Add the diced tomatoes to the onion mixture; continue to cook and stir another 10 minutes.

Pour in the chicken stock, red lentils, bulgur, rice, tomato paste, paprika, cayenne pepper, and mint to the tomato mixture; season with salt and black pepper. Bring the soup to a boil, reduce heat to medium-low, and cook at a simmer until the the lentils and rice are cooked through, about 30 minutes.

Pour the soup into a blender to no more than half full. Firmly hold the lid in place and carefully start the blender, using a few quick pulses to get the soup moving before leaving it on to puree. Puree in batches until smooth; pour into your serving dish. Alternately, you can use a stick blender and puree the soup in cooking pot.