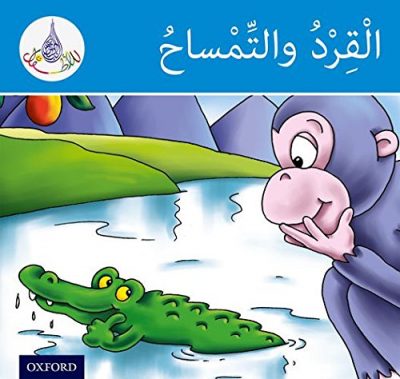 Last updated on April 7, 2021 5:09 pm

Last update was in: June 17, 2017 1:42 pm
Now completely revised and updated, this popular guide to the Arabic language has been a valuable resource for students for many years. In Arabic and Roman script, the book includes a guide to writing in Arabic, model sentences and vocabulary, explanations of irregular forms, and illustrations...

Last update was in: June 17, 2017 1:42 pm
Concise, convenient, and teeming with useful vocabulary words in their target languages, these handy dictionaries make effective communication a snap! The compact size allows travelers, students, and businesspersons to keep these bilingual dictionaries close at hand and discreet, while...

Last update was in: June 17, 2017 1:42 pm
This answer key is to be used with "Alif Baa: Introduction to Letters and Sounds, Third Edition." Please note that this answer key is only useful to students and teachers who are NOT using the companion website, which includes self-correcting exercises.

Last update was in: June 17, 2017 1:42 pm
How do you say hello in Arabic? Explore the pages of this Arabic/English picture dictionary to learn new words and phrases. Colorful photographs and simple labels make learning Arabic easy.