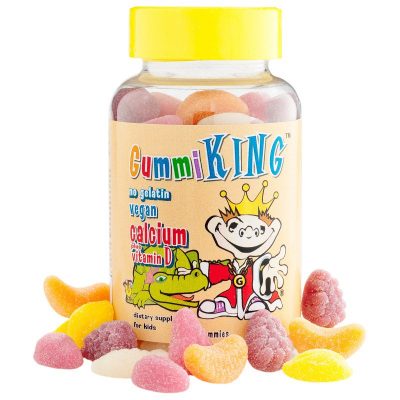 Do all kids need vitamins?
It depends. For example, according to findings of the 2004 Canadian Community Health Survey, a Health Canada report published in 2012, found that the diets of Canadian children contain adequate amounts of most vitamins and minerals, with the notable exception of vitamin D and calcium.
If you are living in a state that doesn't see sun shine on a regular basis, then you and your kids won't have sufficient level of vitamin D which is essential for growth and bone building combined with vitamin C.
While most  pediatricians agree that foods are the best source of nutrients, they also tend to acknowledge that with our busy schedule and relying most of the time on fast 'junk' food, our kids don't get healthy meals, hence the importance of children supplements and vitamins.
Kids at earlier ages are picky eaters. Some of them also suffer from life-threatening allergies that hinder their ability to eat foods rich in essential vitamins like D, for example: milk allergy, tree nuts allergy and even wheat allergy.
When should I give my child multivitamins?
A multivitamin might be helpful for your child if he or she:
Has a delay in physical and developmental growth (failure to thrive)
Has a restrictive diet, such as a strict vegan diet
Has certain chronic diseases or food allergies
Isn't eating regular, well-balanced meals made from fresh, whole foods
has a chronic medical condition such as asthma or digestive problems, especially if they're taking steroid medications
eats lots of fast and processed foods
drinks a lot of carbonated sodas, which can leach vitamins and minerals from his body
If your child is one of those kids, then consult with his doctor and pick a multivitamin or a vitamin that works best for him/her.
Please be ware that some vitamins and minerals can interact with medications your child may take. So, always check with your doctors if you have doubts.
Here is a selection of Halal vitamins that could be beneficial for your child.