MakeMeChic Women's Long Sleeve Casual Loose Pocket Maxi Long Party Dress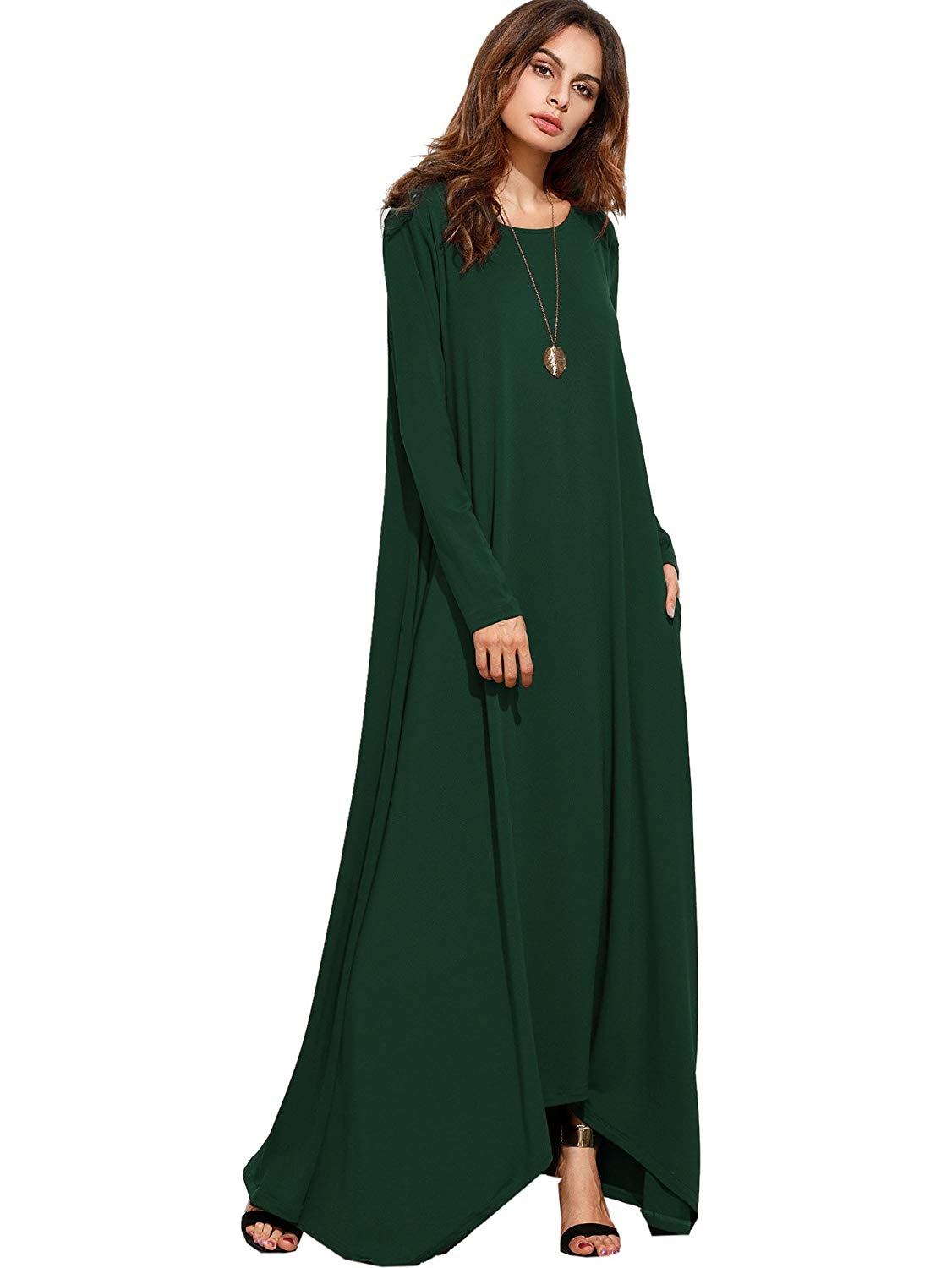 Buy This Item

amazon.com
Description
Attention: Plus Size design. Very long, loose, large, floor length style. Model 5'9", wears 4.8 inch high heel.; Long sleeve, irregular hem, two pockets. Loose fit.; Material: 95%Polyester, 5%Spandex. Fabric is very stretchy.; Model Measurement: Height: 176cm/5'9" Bust: 88cm/35" Waist: 59cm/23"...
User reviews
I wear a size large and xl. I ordered medium. Which looked and felt perfect. I read in some of the reviews that the arms and chest was too tight. Let me just say this, I have huge arms but it fit PERFECTLY! I got a bunch of compliments and I sure in heck ordered one more color lol ✌💙
When I first opened this dress in its package I was worried about the fabric it was made of but to my surprise when I put it on I loved the fabric weight and how it hung. I paired it with my favorite heels and a statement necklace. It is a perfect winter dress. It is a little heavier weight so I do not think I will need to wear a jacket with it which I love. Sometimes you just don't want to layer so that will be nice with this dress I will not have to. I wish even with me being pregnant I would have ordered a size down 😉 but I was still happy with this purchase.- Kristen
I wore this dress for my baby shower, and it was a hit. You definitely have to dress it up because it was a lot of black. The fabric is flowey but heavy, definitely not thin. The length was perfect I'm 5"4 and I had on heels. I can wear width flats but I had to hold the dress up a little bit. I got a large which was big enough​ for my 9 month baby bump. If I wasn't pregnant I would have definitely went down a size.